Intel Likes Saving Power, And So Do We!
Intel has revealed its next generation CPU architecture
at the Intel Developer Forum. It appears they will be taking the Centrino technology to the next level, and introducing it into the desktop space as well.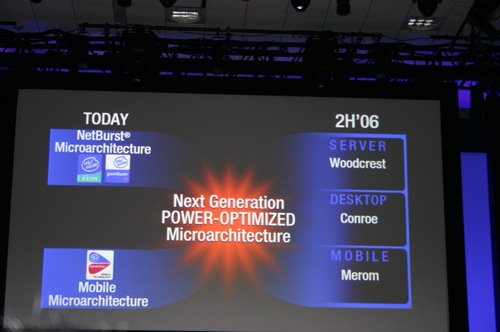 These new processors are expected to be available Q2 2006. All three new chips, the Woodcrest (server market), Conroe (desktop market), and Merom (laptop market), will be dual core and 64-bit enabled. The major theme being more performance per watt. Intel estimates the cost savings on electricity alone to be $1 billion per year for every 100 million PC's (or roughly $10/CPU per my calculations).